Shopping Cart
Your Cart is Empty
There was an error with PayPal
Click here to try again
Thank you for your business!
You should be receiving an order confirmation from Paypal shortly.
Exit Shopping Cart
| | |
| --- | --- |
| Posted on May 22, 2012 at 1:53 PM | |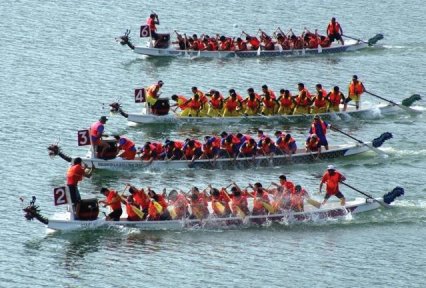 画鼓朱旗、锦标齐夺;龙舟竞渡、沱水欢歌! 又到了一年一度的查尔斯河龙舟节了。今年端午(June 9th and 10th) 我们推出两个龙舟队,每艘18人(一名舵手,一名喊号敲鼓,16名划手),

另外每人训练次数至少是三次, 总共最多六次训练,每次一小时。 你可以和我们大多数人一起训练,也可以自己按照可以安排的时间参加别队的训练 (每天都有训练可以参加)。 如没有达到组织者的总共三次训练要求将丧失比赛资格(无退款)。 有具体问题可以问 Shell Yu. 
Facebook event: join us to receive updates:
训练时间列表/Practice Time:
May 17 Thursday , 6:30PM
May 22 Tuesday , 6:45PM
May 24 Thursday, 6:45PM
May 29 Tuesday, 6:45PM
May 31 Thursday, 6:45PM
June 5 Tuesday, 6:45PM
比赛时间/Race day:
June 9 Saturday, Time TBD
June 10 Sunday, All Day.
Team Captains: Rong Yan, Yong Wu, Coby Ma, Lucas Liu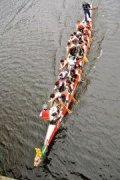 It's that time of the year for the annual Boston Dragon Boat Festival.
In order to satisfy the requirement set by event organizer, each member have to be show up for at least 3 practices total, 1 hour each. There are practice going on everyday, so if you can't make it to the team practice, you can always practice with other team.
As for the price it is $750 for the 1st boat, and $700 for the 2nd, and $600 for the 3rd. Each boat can have MAX of 18 people, so we need to know how many people we have to know the price per person. Either way it is a lot cheaper than renting a boat and have fun on Charles River! :D And it's a great workout!!!
Again, please do this ASAP, we want to try to have a team before put in our registration in.
If you have any questions, please contact Shell Yu or your team captains for details. 
Facebook event: join us to receive updates:
Categories: announcements, events
/